Store
sale
HIGH HEAVENS
High Heavens is a fast paced, tactical minis game where players battle head to head until the enemy army is vanquished or their homeland destroyed!
Contents:
24 highly detailed, high durometer miniatures
48 playing cards (plus 2 "make your own" cards)
3mm neoprene playmat
100 RingChips
2 Homebases, 3 Action Point tokens, 4 life counters
Rulebook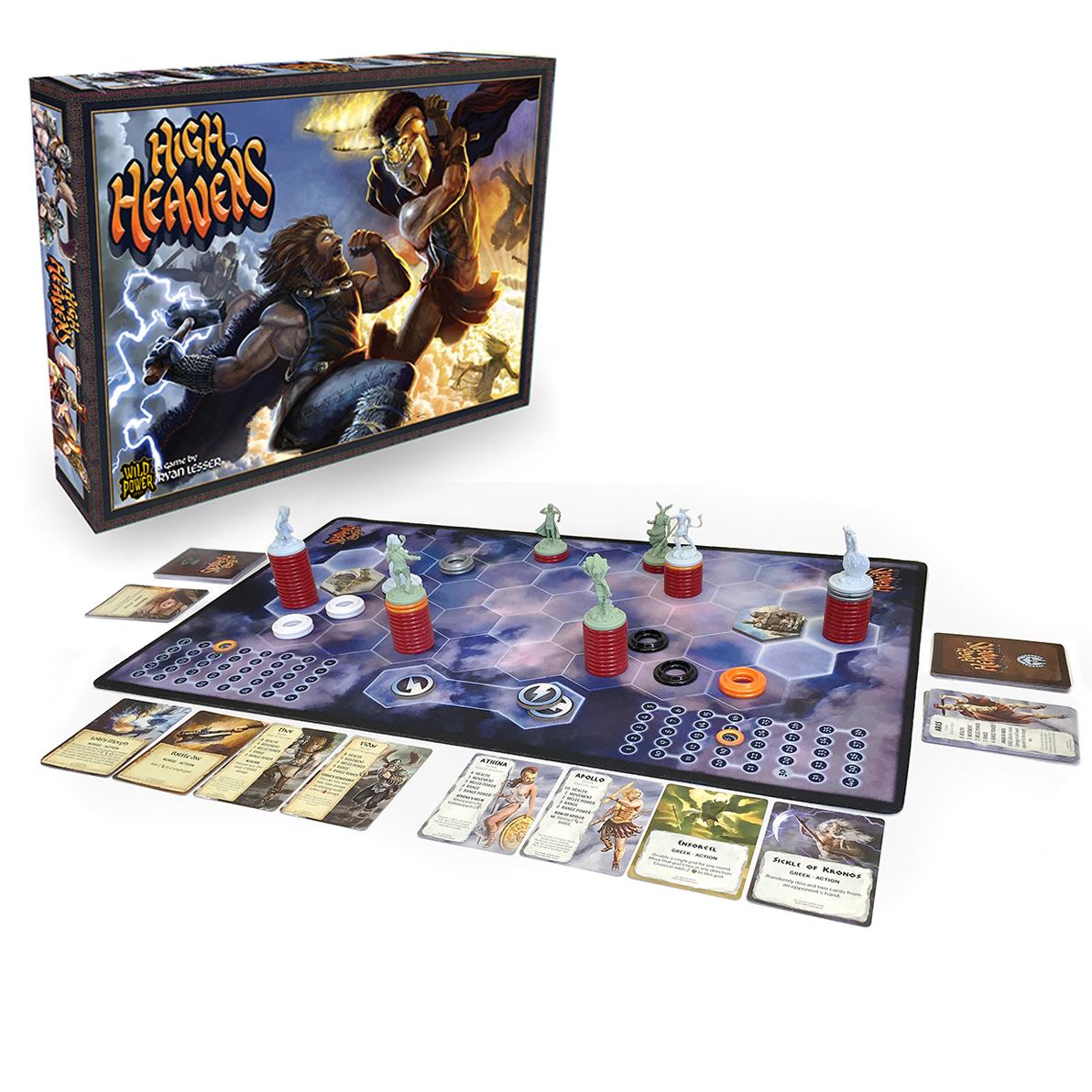 Additional Info
Designed by Ryan Lesser (Guitar Hero, Rock Band), High Heavens brings the powerful and charismatic gods of Greek, Norse and Egyptian mythology to the table with beautiful miniatures and colorful cards.
Choosing when to play a god or divine power, and how to utilize them on the board, will determine which army will ascend in victory, and which will fall in defeat!
This 1st edition is released in a limited supply of 2000 copies. Get it while you can!